My NFT Journey as Artist and Collector
Interactive Online Workshop about minting, distributing and marketing of NFT. Moderation: Jürg Kobel, artist and collector.
Speaker:
Jürg Kobel
Reto Gadient
Video
NFTs in Virtual Reality - by VR-All-Art / SolSea
Explore how to exhibit and trade art in the virtual and augmented world and learn what SolSea, the first open NFT platform on Solana can offer you.
Speaker:
Alexander Fuerer
Vitomir Jevremovic
Moderator: Reto Gadient
Video
Check-in Webinar by Persistence
Learn from our partner Persistence how to use the resources and how to successfully shape your project against the challenge.
Speaker:
Tushar Aggarval
Abhitej Singh
Naman Kabra
Puneet Mahajan
Video
Check-in Webinar by Solana
Learn from our partners Solana how to use the resources and how to successfully shape your project against the challenges offered by Solana Labs, Metaplex, Neonlabs and VR-ALL-ART
Speaker:
Nikhil Kumar
Denny Choi
James Ikeguchi
Video
Art Talk: Is Tech ready for NFT?
Learn from the brightest minds in Blockchain about key issues of this fast evolving trend.
Speaker:
Prof. Dr. Tim Weingärtner
HSLU
Don Gossen
Marek Zabicki
Clement Bihorel
Video
How to win a Hackathon - Check-in for a POWER HackARThon Weekend
Learn from a winner. Back in Summer 2021 VR-All-Art won the global hackathon offered by Solana. Vitomir Jevremovic, Founder and CEO and his team reserved 1 hour to give you some advice how to shape your project for the win.
Speaker:
Vitomir Jevremovic
HackARThon Team
Video
Dear NFT Enthusiasts,
Below you find all the background information about this unique hackathon taking place during Art Basel.
Deadline for submissions: Monday 11 October 2021, 6pm CET.
Thanks to our challenge sponsors Persistence One, Phoenix Systems, KORE Technologies and Solana with VR-ALL-ART, Neon Labs and Metaplex we have a broad palette of attractive challenges.
Join hackARThon management platform, click HERE
Where art meets technology
Inspired by the idea to tokenize an entire monastery the goal of the #hackARThon is to bring NFTs to a broader audience and give artists the chance to control all aspects of their art, including distribution and monetization. Blockchain technology will be the center of all predefined challenges.
Participants:
This hackathon is supported by art-st-urban and is fully free and open to software developers, creators, biz devs, hackers, art fans, art dealers, Blockchain nerds, NFT freaks and any solution-minded person, ready to solve the predefined challenge in a team.
Ideation:
The ideation phase already started. Submit your idea now and profit from the feedback of the MENTORS. Submission deadline: 11 October 2021, 6pm. Participants will be expected to ship a prototype and a short presentation, ideally as 3min video pitch. Our diverse jury of experts will evaluate your ideas based on 4 criteria: Problem-Solution Fit, Feasibility, Technology and Novelty Factor. Winners will be announced the same day during the awards ceremony.
What is the goal:
The main goal of the hackathon is to bring NFTs to a broader audience and give artists the chance to control all aspects of their art, including distribution and monetization.
Also we want to give fans the opportunity to engage with their preferred artists or musicians in a dynamic way.
What you can expect:
Online ideation of 40 days beginning of September
intense collaboration on art & blockchain challenges with entrepreneurial art and tech talents, creators and coders, from all over the world
Winning teams compete for a prize pool worth USD 80'000 in total
Teams to present vis-à-vis top notch Art & Blockchain experts and NFT investors, visiting also Art Basel
The hackARThon is part of the «ART & BLOCKCHAIN» week hosted by art-st-urban during Art Basel 2021.  
This hackathon is sponsored by SOLANA, PERSISTENCE, KORE Technologies and Phoenix Systems
What if you could tokenize an entire abbey and give each asset a self sovereign identity which in return could live, act and earn money as digital twin in the Metaverse of the internet?
New technology meets 1000 years Cistercian heritage
Eyes on the prize
USD
USD 56'000  in Crypto and Cash prices
USD 24'000   Worth of cloud hosting, provided by Phoenix Systems
CLOUD HOSTING
The cloud hosting services provided by Phoenix Systems are operated on IBM LinuxONE and Securosys Primus HSM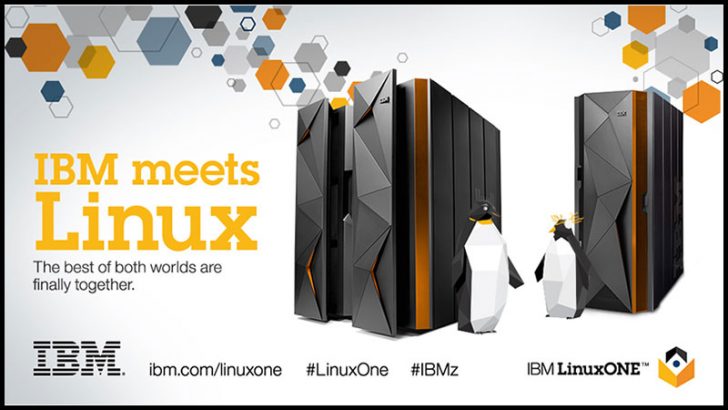 Challenges 2021 : The Metaverse of Art, Music and Photography
The 4th Dimension of art experience by SOLANA Ecosystem

The Metaverse of Art with Solana Labs and Metaplex
Solana Labs and Metaplex act as ecosystem partners to help solve the biggest NFT hurdles. Solana Labs will host a series of education activities, art-talks and provide mentorship to introduce the participant to the NFT experience on Solana and the products being built across the ecosystem. Next to the general Solana track, All-Art protocol and Neon Labs provide two exciting sub challenges which inspire artists and developers to explore the 4th dimension of art experience.

About Solana
Solana is the most performant blockchain in the world. It gives developers the confidence to build for the long term by delivering predictable scaling without compromising security or composability. Solana's performance is driven by intra-shard parallelism, which is capable of processing thousands of smart contracts at once, and by Proof of History, an innovation in distributed timekeeping that unlocks low-latency, sub-second finality across the global state. To learn more, please visit https://solana.com/.

Founded by former Qualcomm, Intel, and Dropbox engineers in late-2017, Solana is a single-chain, Proof-of-Stake protocol whose focus is on delivering scalability without sacrificing decentralization or security. Solana can currently handle 50,000 TPS with single transaction costs as low as $0.00001.

Co-exploration of art with the Solana ecosystem
How to interact with your fanbase in a digital museum or showroom?
How to create a Dynamic Showroom experience for Artists?

Jury & Mentor: Tamar Menteshashvili (Solana Ecosystem Growth)

Prize: 2'000 USD Cash  and 6'000 USD worth of Cloud Storage offered by Switzerland based PHOENIX SYSTEMS AG

Solana Sub-Challenge: VR-ALL-ART / ALL-ART

How would you (as an artist/developer) use the VR-All-Art platform and Solana to interact with your community while you work on your oeuvre? Can the platform enable collaborative art or can the community buy during the generation of the art work?

Prize: 2'000 USD Cash + 6'000 USD worth of Cloud Storage*

*offered by Switzerland based PHOENIX SYSTEMS AG.

Solana Sub-Challenge: Neon Labs

The growth in popularity of blockchain-based culture has lowered entry barriers to an otherwise very complex technology, making the benefits of decentralization more accessible for a wider audience. This has awakened an entirely new generation of leaders, introduced artist-centric business models, spurred artistic innovation, and expanded the design space for blockchains beyond finance.

Challenge: 
The Neon sub-challenge is about continuing to reach new audiences through artistic expression of the Solana blockchain itself. This may be generative art in visual and/or audible form using Solana block/transaction data, or something entirely novel. In addition, artists and developers are encouraged to explore various formats for displaying this work. This could be in 2D or 3D space, embedded in a metaverse, or interact with the physical world; we welcome any number of creative possibilities.

Jury & Mentor: James Ikeguchi

Prize: 2'000 USD Cash + 6'000 USD worth of Cloud Storage*

*offered by Switzerland based PHOENIX SYSTEMS AG.

Open Innovation around Art and Music by Persistence

About Persistence One
Persistence is a multi-asset protocol focused on Liquid Staking (pSTAKE), NFTs (Asset Mantle) and Commodities (Comdex). Persistence ecosystem products are designed to stimulate global liquidity and enable seamless value exchange.

Persistence's Core mainnet is a Proof-of-Stake chain powered by Tendermint BFT consensus engine. Persistence's multi-chain tech stack (currently supporting Cosmos, Ethereum and other Tendermint-based chains) abstracts away the complexities for developers and enables them to create DEXs, marketplaces, lending/borrowing platforms etc.

Challenge:
Open Innovation around Art and Music by Persistence
Major challenges of the NFT marketplace today are represented by:

Entry barriers such as acquiring crypto to pay for gas (rate on-ramps for first time users)
Data Persistence: The security and privacy of the assets being minted as NFTs
Interoperability: Exchange of asset cross-chain and cross-platform
Limited support for asset creation: NFT market majorly only focused on art and collectibles use-cases

In this context, we invite you to design an NFT platform that deals with these issues. Here are the inputs for our challenge:

Build a solution to create customised auction and selling mechanism for the Music NFTs. Additional points for the team that works on fractionalisation of Music NFTs using the interNFT module.

Build a mechanism to transfer the Ethereum NFTs such as Cryptopunks, Meebits, Sandbox Collectibles, Bored Ape Yacht club into Cosmos ecosystem using Persistence SDK.

Build a lending borrowing platform for NFTs (similar to AAVE for fungible tokens) allowing to use the NFTs as collateral to borrow stablecoins/ETH.

Mentors & Judges: Tushar Aggarwal (CEO), Abhitej Singh (Biz Dev)

Prize: The winner will receive USD 50'000 worth of bounty.

Note: Only projects with full implementation will be considered for the bounty/prize.

Non-fungible tokens (NFT) are tokens that we can use to represent ownership of unique items. They let us tokenize things like art, collectibles, even real estate. They can only have one official owner at a time, and they're secured by the Ethereum blockchain – no one can modify the record of ownership or copy-paste a new NFT into existence.

NFTs are currently taking the digital art and collectibles world by storm. Digital artists are seeing their lives change thanks to huge sales to a new crypto-audience. And celebrities are joining in as they spot a new opportunity to connect with fans. But digital art is only one way to use NFTs. Really, they can be used to represent ownership of any unique asset, like a deed for an item in the digital or physical realm.
NFT and the blockchain may create a second renaissance as we have seen it some hundert years ago.
The #hackARThon is listed in the Art Basel VIP program and hosted by art-st-urban.
Meet our Speakers, Mentors & Judges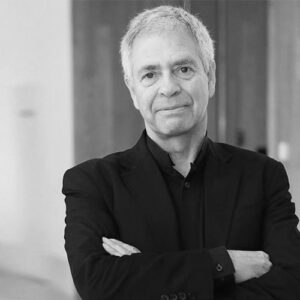 Sylvain Levy
Artist and Collector
SPEAKER
Getrud Aeschlimann
Founder art-st-urban
MENTOR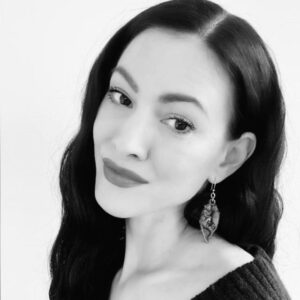 Zelda Vilmar
MD LUMAS & Blockchain Expert
JUDGE & MENTOR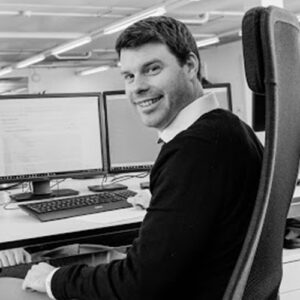 Thomas Taroni
Chairman Phoenix Technologies
JUDGE & MENTOR
Charlotte Hente
Head of Business Development LUMAS
JUDGE & MENTOR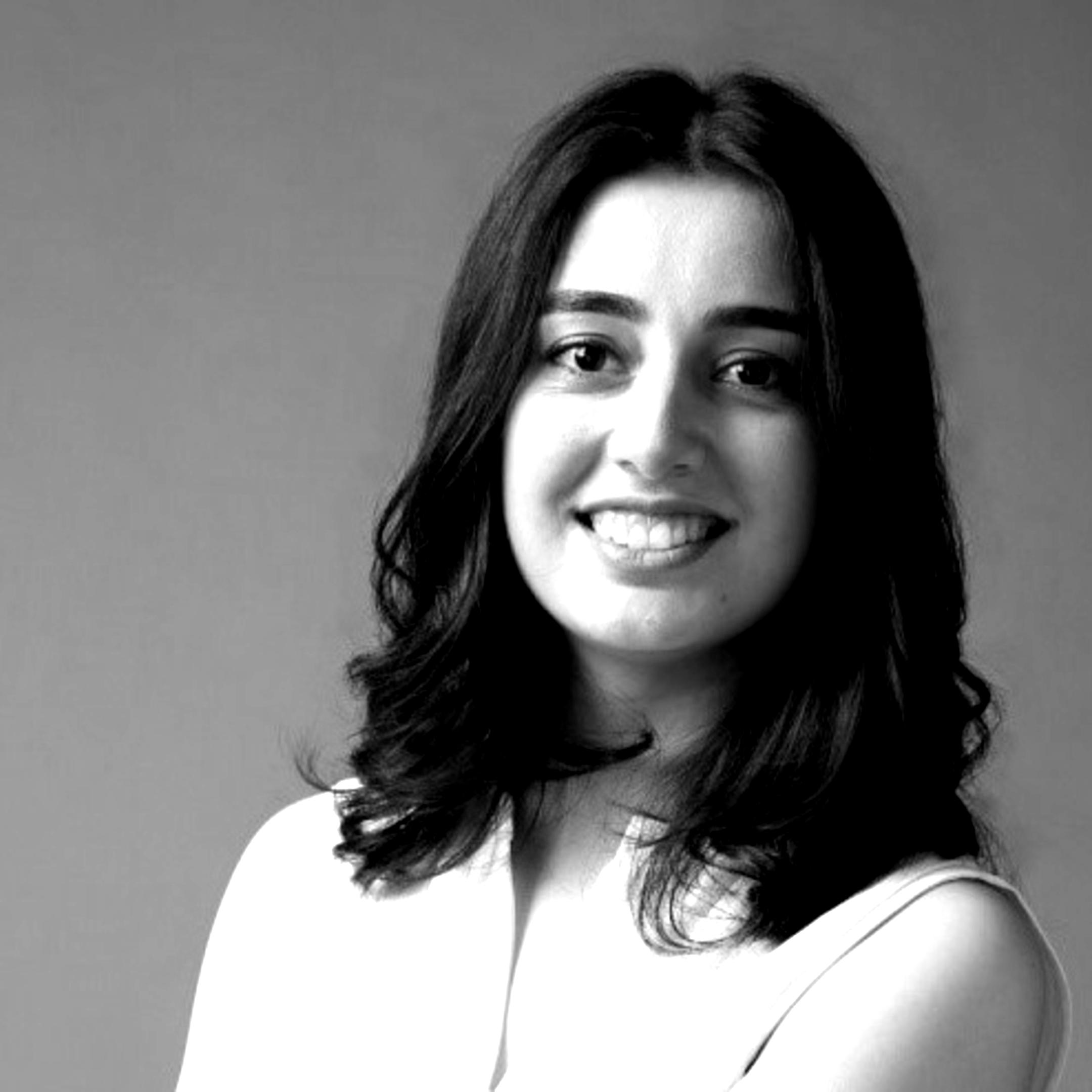 Tamar Menteshashvili
Solana Business Development
JUDGE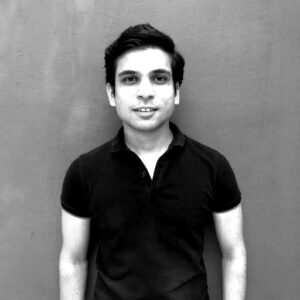 Tushar Aggarwal
Founder & CEO Persistence
SPEAKER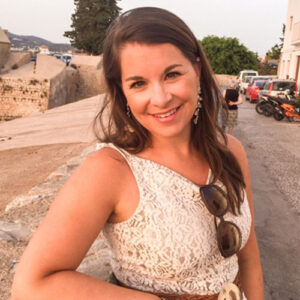 Carla Bünger
CEO KORE Technologies
MENTOR
Christian Spahr
CEO Block Spirit
MODERATOR HACKATHON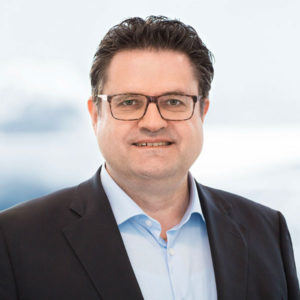 Reto Gadient
Marcus Maute
MD Bridgetower Capital, Strategic Advisor Persistence 
MENTOR
Prof. Dr. Tim Weingärtner
Hochschule Luzern – Informatik
SPEAKER
JUDGE & MENTOR
Dr. Barbara Lang
Blockchain advisor
MODERATOR
Nikhil Kumar
Jonathan Choi
Denny Choi
Deepanshu Tripathi
Persistence
Co-founder and CTO
JUDGE & MENTOR
Abhitej Singh
Persistence
Head of Marketing and Strategy
JUDGE & MENTOR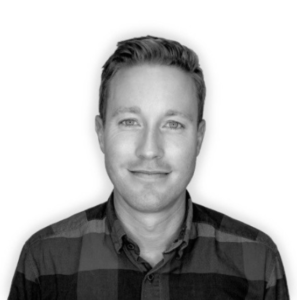 Don Gossen
CEO Nevermined and Keyko
JUDGE & MENTOR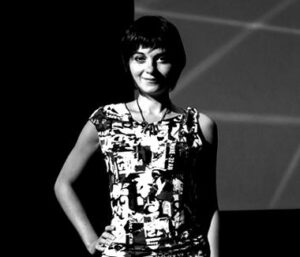 Primavera de Filippi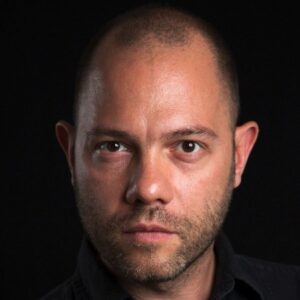 Vitomir Jevremovic
VR-All-Art and All-Art
CEO
SPEAKER & JUDGE
Alexander Fuerer
VR-All-Art and All-Art
COO
MENTOR & JUDGE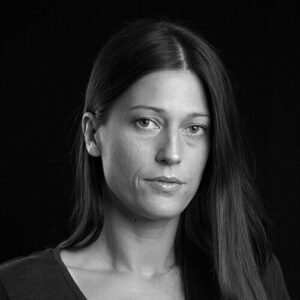 Anica Zivaljevic
VR-All-Art and All-Art
Creative Director
MENTOR & JUDGE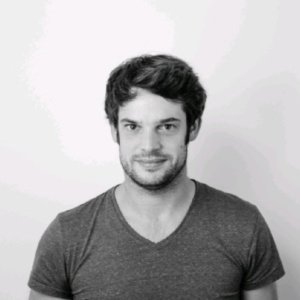 Dimitri de Jonghe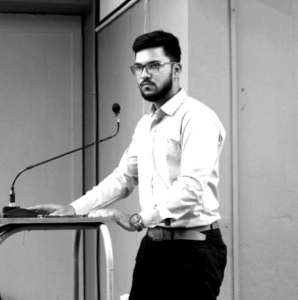 Naman Kabra
Persistence
Blockchain Developer
MENTOR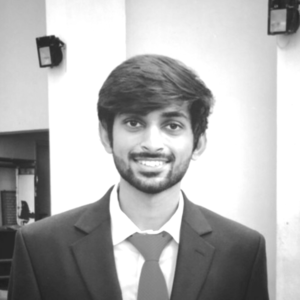 Puneet Mahajan
Persistence
Blockchain Developer
MENTOR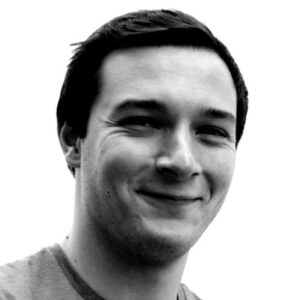 Clément Bihorel
Lead Partners
Sub-Partners
Corporate Partners
Art Partners
Academic and Community Partners
art-st-urban
art-st-urban is a unique art – & cultural platform for art exhibitions, art education, art & music festivals, and art funding, the  "Young Artist in Residence Programs " (artists and musicians).
art-st-urban was founded by Heinz and Gertrud Aeschlimann 2005 as a private art and cultural institution which include  the art center and museum art-st-urban, the sculpture park art-st-urban and the Young Artist in Residence funding program, embedded in the magnificent surroundings of former Abbey St. Urban, in the countryside of Canton Lucerne.
Their concept leads to a metamorphosis between contemporary art and the impressive  history of the landmark – in harmony with business, science, medicine, music and technology and thus tie in with the philosophy of the over 900 year old culture of the Cistercian monks.



Join hackARThon now and access a combined pool for prices worth more than USD 80k. Participation is fully free! Subscription beforehand is obligatory.